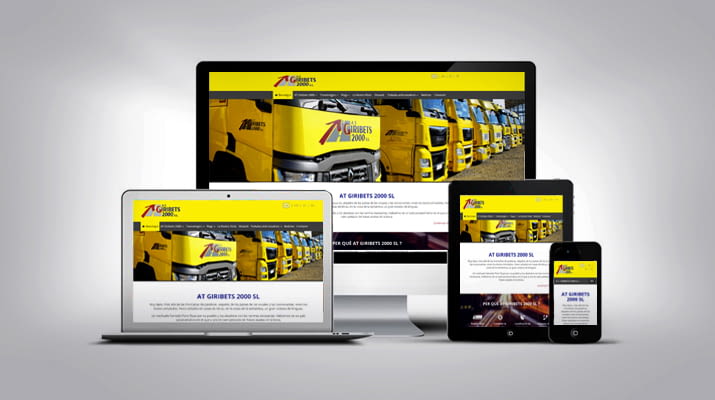 A.T. Giribets 2000 and Transmogirs launch their first webpage where you will find all the information
of our enterprise you need to know and the services we offer.
In addition, this webpage is a responsive one. That means that its content adapts to any device by which
the webpage is displayed.

Soon, the webpage will be extended with its translation into French and English.
We wish you like it and find anything you are looking for.